The Owner & The Brand: Meet Jessica Ayanbule of Itoju Ara
Everyone! Merry Christmas!
I am excited to bring this festive post—my last of 2021. Which is crazy. Time seems to have completely sped up, because the fact that we're steam-rolling into 2022 and are not, in fact, still in 2019, is a bit much even still to wrap my mind around.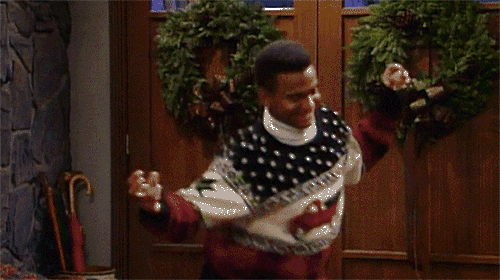 But despite the dwindling sleeps until the new year and whatnot, this has always been a very reflective time for me. And I think it's like that for most, especially considering how fast it seems as though the past two years have gone by.
So, as we move into 2022 and all that it will bring, I think one of the most crucial things that will come with it is our collective investment in simple pleasures—little luxuries—those moments of indulgence that stem from our renewed interest in self-care.
And while the idea of luxury can be simplified to be a perfectly curated marketing scheme and case of psychographics, at its core, the concept can also be described as a condition or situation of great comfort, ease or wealth—shouts out to Merriam-Webster.
I realize much more as I get older that at their core, both self-care and luxury are concepts built off of relativity; off of personalization. Neither is one size fits all. Both are rooted in our cultures and upbringings and are as personal as our skincare routines.
How do you pamper you?
How do you indulge?
What gifts delight you?
Apt questions for this holiday season.
For me, when it comes to luxury goods—beauty is my go-to. And, when it comes to that industry, I know I've said it a million times, but I'll spare no expense on good ingredients. A creamy, textured product that's going to be as good for me topically as it would going in is a luxury. With over 75% of the products on counters (and specifically marketed to Black women) containing toxic ingredients, it's an indulgence and a necessity for me to patronize brands that care for my skin the way I try and care for myself.
Back to that self-care thing, again.
Which, I know, I know…I really do preach a lot.
So, it was a blessing to meet Jessica—fondly known by her middle name, Búsola—who is growing a line of products that just scream "luxury." Itoju Ara, "Home of Self-Preservation," is the name of her brand, which, let me tell you, is gorgeous. Seriously. It's beautiful; as stunning as Jessica is herself. When I tell you I had such a wonderful time interviewing her about her brand? And then to see just how incredible it all is for this young woman to have created while in school?
I can't speak highly enough.
Her products, her page…everything about her brand is prestige, and it helps that her collections are organic, paraben-free, and cruelty-free with no added chemicals or fillers…and I'm always looking for natural brands that don't compromise on quality, so, naturally I was attracted to this brand as soon as I found out about it.
Not to mention, Jessica is a fellow Howard alum.
So, you know, I'm always here to celebrate that.
Meet Jessica
1. Would you mind providing a bit about your background?
So, my name is Jessica, or Búsola, depending on how you met me. Búsola is my middle name and I have taken that on as my brand name. I am originally from Dallas, TX, and I have always been obsessed with skincare and beauty. From starting my own YouTube channel and DIYing skincare remedies, I always saw this area as a major part of my life, long-term. I was simply just unsure of the how and when. I remember when I was in college, I started doing YouTube more frequently where I would post skincare and beauty tutorials. My mom did hair when she first got to this country, so I kind of picked up on that as well. When I was school, I was also doing hair part-time to make extra money as a student. So, beauty overall is not new to me.
2. Please explain the story behind your business. Where did you get the idea? How did you set off to start? When did you decide you wanted to be an entrepreneur?
Fast-forwarding to my college career, I attended Howard University in 2016 and graduated in 2019. Itoju Ara was envisioned in late 2018 as a class project for my entrepreneurship course. We had to create a business plan for an alleged or an actual business throughout the duration of course. At this point, knowing I wanted to start a skincare/beauty line, I took the project seriously because I had a feeling that it would be a part of my future.
Post-graduation, and the beginning of a pandemic that would alter the course of many people's lives, I found it quite difficult to find work. Itoju Ara was brought back to surface for me amongst the chaos. Almost 2 years later, I finally decided to take the bold step and make Itoju Ara a reality. During the middle of 2020, I began to conduct heavy research into the type of line I wanted and the type of ingredients I wanted to use. After a couple of months of research and testing individual ingredients, I conducted trials and from there, my first couple of products were created.
3. You mentioned that the translation of "Itoju Ara" is loosely, "take care of yourself." I love that. How do your products help customers preserve themselves?
Itoju Ara's current line focuses on skincare that targets the concerns of many women, especially women of color. The majority of our products target hyperpigmentation (dark spots), dry skin issues, and overall luminosity. Skin concerns such has hyperpigmentation and even-tone are one of the biggest issues many women of color face in their skin. This is why this concern is Itoju Ara's focus. Being Nigerian-American, many women where I come from try to address these concerns in a way that is not only detrimental to the health of their skin, but their overall health. This is one of the reasons I started Itoju Ara.
A lot of our products and ingredients are geared toward the overall health of our skin. Many people have the misconception that beautiful skin equates healthy skin, and this is not always the case actually. I'm in my early 20s, and this is when we actually start to age. The majority of our products contain ingredients that help slow down the process of aging on the skin, so I like to think of this as preventative care. The best way to tackle a concern like this is early rather than later.
I, overall, want women (and men) to enjoy taking care of themselves and understand the why behind it—which is why we are huge on transparency. Every single product created by Itoju Ara focuses on taking care or preserving at least one concern that you may have with your skin.
4. What was your career path prior to starting your own business?
I studied finance while in college, so my post-grad plan was to get a corporate job for a couple years while working on my business ideas and the other creative avenues such as YouTube, what we now call Itoju Ara, music, etc. Once those were enough to sustain me, then I would be my own boss full time. However, life happens and this is sorta the way things are going, minus the corporate job.
5. What does your daily work schedule look like?
Once I wake and try to do my morning routine such as working out, meditating, and all that good stuff (heavy on the try), I then check emails, orders, and any social media notifications that need responses. Once I take care of those, if I have orders, I go ahead and fulfill those and package them up. I either schedule for pickup or drop them off at the post office myself (depending on the day of the week). Currently, Itoju Ara is in the stage of building brand awareness. So, a lot of my time is spent on building the brand and finding new ways to advertise our brand. Something as simple as social media is not so simple. It is one of the free avenues that businesses have to advertise and showcase their business, and it is underestimated the amount of time this takes up. I take time to look at other brands/businesses that I look up to and gather techniques and build posts and captions based on what I want. I take all our content and product pictures, maintain our website and handle all communication right now, so there is always something for me to do.
6. How do you balance being a CEO of your business with your personal life? How do you prioritize yourself while being an entrepreneur?
If I'm being honest, I really do not have much of personal life right now, and the pandemic has not made it easier. However, I am actively working on going out more and spending time with friends and loved ones. In my spare time, I like to unwind by watching Netflix or listening to music. I always try to give myself work hours such 9-5 or something like that and not do much on the weekend to build those boundaries for myself.
7. Do you still post influencer content on YouTube?
I've posted a couple of videos this year, but I haven't really been consistent. I feel like I naturally drew away from YouTube due to my mental health, but I am definitely in a better space! I really love the YouTube scene, and I hope to get back into it next year as I will have a lot more to talk about and share!
8. You mentioned a business class that you took that became the catalyst for your beauty line. What class was that? And how did Howard contribute to your desire to build your own business?
So, in my last year, I took Entrepreneurship with Prof. House. When she explained our business plan projects, she also pointed out a lot of success stories of her students turning those businesses into a reality and making even 7 figures. I'm not going to lie, I heard that and immediately told myself I will be one of those success stories.
Since freshman year, I established with myself that I was going to Howard. I'm a strong believer in what you surround yourself with and your circle plays a big part in who you are and your work ethic. Howard has produced amazing alumni in all industries and they look like me. So, when I got to campus and saw artists, entrepreneurs, and creatives all working and making a name for themselves, it was truly inspiring. It put me in the mindset that in this life, if you want something, you literally got to forget all other distractions and go for it, despite your resources, struggles, and roadblocks.
One of my favorite quotes by Elon Musk is, "When something is important enough, you do it even if the odds are not in your favor." I have always had big dreams and goals for myself, some may say too big, but in this life, I'd rather try and fail than settle for less.
9. Entrepreneurship is real. It is truly not for the weak. What advice do you have for other Black and Brown brand-owners who want to get started?
Honestly, in whatever you are doing, make sure you do research first before doing anything else. This helps answer and eliminate questions like, what type of resources do I need, how long is everything going to take, what type of knowledge does this need/entail, is this even right for me, and/or do I still want to do this? Only after this would I go into planning, building the brand, marketing, etc.
Another key I would say is always remain professional and represent yourself and your brand well. Brands are one of those things that, if tarnished, it's hard to replace or come back from for. Also, for Black-owned businesses, some people (even those that look like us) may view your brand as not good enough or "professional" enough just because of who created it. As long as you represent yourself well, people are going to talk about whether you're doing good or bad, so be authentic.
Lastly, unless you're lucky, building a business does not come easy. There will definitely be some nights that will have you contemplating whether or not you made the right choice because things are not working or turning in your favor, but the key is staying persistent, dedicated, and resilient. When you believe something is meant for you and is your birthright, nobody can take that away from you. Keep working at it, and eventually, it will pay off.
10. Having worked in beauty for a while, I know it's all about putting your products in front of the right consumer and producing a quality product. How big do you want to grow your business? Where do you see your brand heading in the future?
Down the line, in a couple of years and, I want Itoju Ara to be a household name or at least a name everyone is familiar with. Like and Estee Lauder, TATCHA, or Glossier. I would also like to have an established and extensive range of skincare/beauty products for both women and men, as well as other self-care items such as candles, apparel, or whatever I feel is viewed as self-care. I hope to one day have Itoju Ara as a line where someone can pick it up on a Target shelf or find it in a Sephora. I definitely want to increase its accessibility, especially internationally and back home in Nigeria, so having a more streamlined supply chain is also vital for our future.
Itoju Ara is a skincare line built with melanin in mind, and Jessica provides products that focus on those daily rituals and moments for us in practices of self-care. The brand name, "Itoju Ara," loosely translates to "take care of yourself," or "self-preservation," in Yoruba—which is perfectly reflective of the brand's mission. Here, Jessica ensures that these indulgent moments of self-preservation become more than a single activity, and instead build into our state of mind; our lifestyles.
It's a perfect note to end this year, isn't it? Every single one of the moments we spend loving ourselves matters. That, truly, is luxury. That is a luxury lifestyle. Pampering yourself daily? Is that not the goal?
I say we take these rituals into our new year. I say we take this self-care and the products and people that foster our self-love with us into 2022. I say we hold them very closely. I say we celebrate them. I say we celebrate each other. I say we celebrate ourselves.
Just as we celebrate the holidays.
Merry Christmas, to all who celebrate today.
I wish you a new year full of peace, prosperity, and new products.
…and you can start with Itoju Ara.